Anti-Malware Security and Brute-Force Firewall is another WordPress scanning plugin that is very popular with users. It scans all your website files and folders for malicious code, backdrops, and injections. It identifies suspicious code as potential threats, leaving it up to you to evaluate and remove them. Anti-Malware Security And Brute Force Firewall requires regular definition updates, which continuously enhance the scanning process.
It also offers a firewall that stops plugin vulnerabilities from being exploited – for example, it blocks Slider Revolution vulnerability exploits. The premium version includes protection against brute force attacks, checking the integrity of your WordPress core files, automatic removal, and automatic updates.
To install the Anti-Malware Security And Brute Force Firewall plugin, navigate to Plugins > Add New, type the keywords, and click on the Install Now button.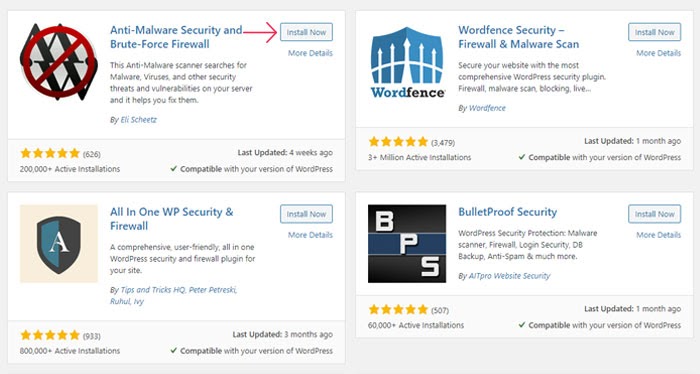 To scan, navigate to Anti-Malware > Scan Settings in the admin dashboard and click on the Run Complete Scan button. The scanning process can be monitored and the results will appear in a separate tab.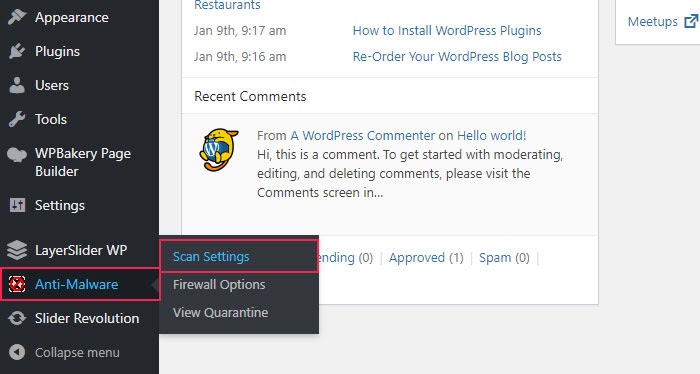 Click on the Run Complete Scan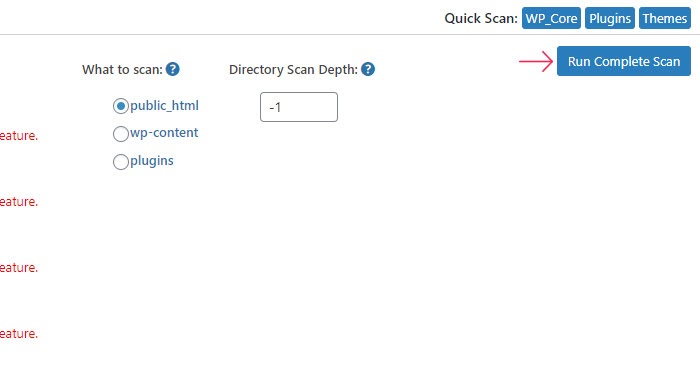 Once you create the list of malicious files, there are a few things you need to do before cleaning up the malware. It is well recommended that you backup your WordPress website. Although this means you may be backing up an infected website, it will still serve as a precautionary measure in case of misfortunes during the cleanup process. Additionally, we advise changing all your WordPress passwords. In case of a security breach, changing passwords will reject further access to hackers.
After these previous steps, you can clean your site. This process can get very complex, so consider using professional help. You can hire a security expert or buy the premium version of a security plugin, with features such as malware removal. Additional benefits of premium security plugins are increased security measures.